Valentines Day Crafts for Kids: 9 Valentines Day Ideas You'll Love free eBook
By: Molly Fletcher, Editor, AllFreeKidsCrafts.com

Updated December 01, 2016
The weeks of winter that follow New Year's Day can be tough to manage. Freezing temperatures, snow, and ice are just getting started, and spring seems ages away. Luckily for us, there's another special holiday to help us beat the winter blues. Valentine's Day is the perfect opportunity to tell the people we hold dear how much we care about them. With Valentine's Day Crafts for Kids: 9 Valentine's Day Ideas You'll Love, you can teach your children how to spread joy to their loved ones and have fun at the same time. There are many ways you and your children can celebrate this feel-good holiday together.
We at AllFreeKidsCrafts know that your family probably has a lot going on any day of the week, so finding time to sit down together to craft can be tricky. With that in mind, we've gathered some kid-friendly crafts that work for any schedule. Whether you find yourself with a free afternoon or just an hour before bedtime, this collection of Valentine's Day crafts for kids has a project that will help you make the most out of whatever family time you have.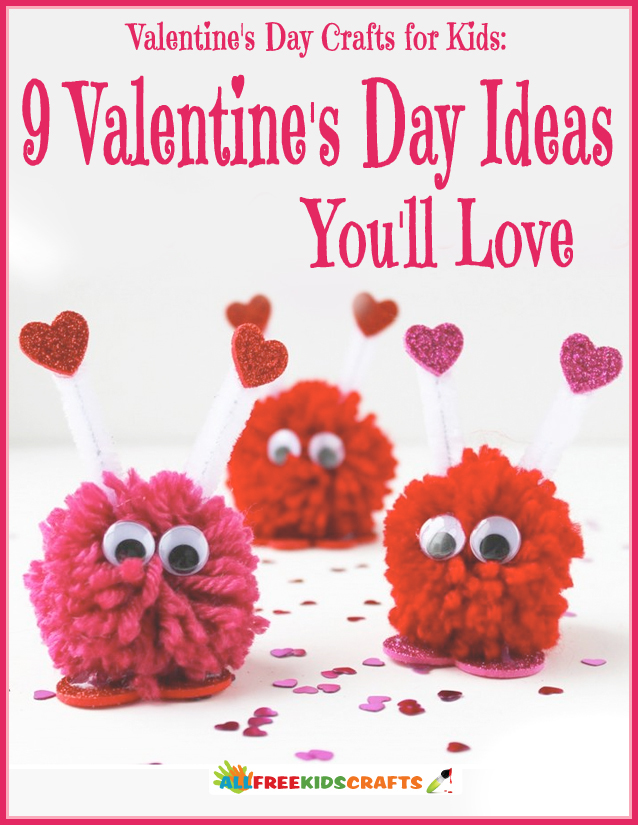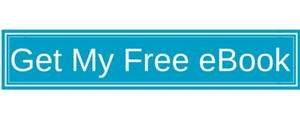 Valentine's Day Crafts for Kids: 9 Valentine's Day Ideas You'll Love
Table of Contents
Hello crafty families,
Parties are a fabulous way to keep our minds off the chilly temperatures. Even if you don't have time to throw a Valentine's Day bash, you and your kids can deck out your house with some DIY party decorations. You'll find yourselves smiling as soon as you walk in the door. If your child's school is hosting a classroom celebration, you can share some of these cute crafts with the teacher to help make the party extra special. Better still, you can use these Valentine's Day crafts for kids to inspire your child's classmates to discover their own creative ideas at home.
One of the more traditional projects is making Valentine cards for family and friends. These days, most people communicate electronically. This modern method of keeping in touch makes finding a piece of mail in your mail box even more special. When you and your children surprise your friends and relatives with these homemade Valentine's Day cards, your loved ones might be inspired to start a snail mail exchange that will get your children excited to check the mailbox.
Wear your heart on your sleeve, or your neck, or your hand this Valentine's Day. Playing dress-up is fun for kids of all ages, so we've included some wearable Valentine's Day crafts in this collection. These projects are absolutely precious and completely affordable. Your kids can show off their creativity and their holiday spirit with some of these easy DIY jewelry projects.

When you download Valentine's Day Crafts for Kids: 9 Valentine's Day Ideas You'll Love, you'll see that there are tons of ways to make February 14th meaningful and entertaining for you and your family. With the help of this eBook, you can celebrate at home, at school, and all the places in between.
Sincerely,
The Editors of AllFreeKidsCrafts.com

Download your free copy of Valentine's Day Crafts for Kids: 9 Valentine's Day Ideas You'll Love!
DIY Party Decorations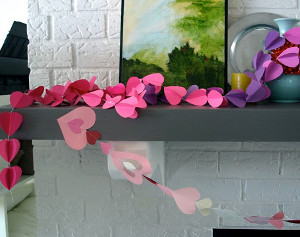 These Valentine's Day crafts for kids will make your home festive without breaking the bank. Valentine's Day Crafts for Kids: 9 Valentine's Day Ideas You'll Love features a stunning selection of DIY home décor projects that are quick and easy. These charming Valentine's Day crafts for kids that can be used as decorations are sure to challenge and entertain children of all ages.
The Adoring 3D Heart Garland calls for the whole family to pitch in. Youngsters can trace hearts, teenagers can cut them out and sew them together, and everyone can help fold them to make them 3D. This eBook is chock-full of projects that will keep crafters of all ages involved in the fun.
Homemade Valentine Cards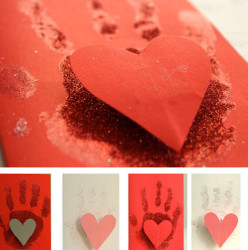 Valentine's Day doesn't get quite as much fanfare as other holidays, so visiting with loved ones isn't always an option unless your relatives live close by. Show your children how to send their love in the mail with these homemade Valentine's Day cards. Grandma would be thrilled to receive homemade valentine cards in the mail. A handcrafted card is a thoughtful alternative to a store-bought one, and it's more likely to become a treasured keepsake. Your children will feel great knowing that they warmed Grandma's heart from a distance.
The kid-friendly homemade valentine cards included in Valentine's Day Crafts for Kids: 9 Valentine's Day Ideas You'll Love are guaranteed to melt hearts this February 14th. The Hand Print on My Heart Card can get a bit messy, but this adorable Valentine is totally worth a few minutes of clean-up. After all, when it comes to fun, you can't beat dipping your hands in glue and letting the glitter fly. Expect lots of smiles and giggles when you make these precious homemade Valentine's Day cards together.
Lovable DIY Jewelry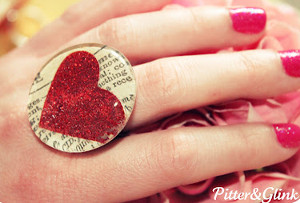 Kids love to dress up for holidays, and Valentine's Day is no exception. Get them into the spirit of the season by making some homemade jewelry together. Not only will learning how to make a necklace or ring exercise your child's creativity, tackling this project together is great bonding time. Valentine's Day Crafts for Kids: 9 Valentine's Day Ideas You'll Love could be your ticket to making memories this February.
Although these Glam Valentine's Day Rings look accessories that a movie star would wear, you can make them on a dollar-store budget. Teenagers will be able to put this project together themselves, and because hearts are always in style, they can wear them all year. Younger crafters can practice their painting skills on these Charm-ing Conversation Heart Necklaces. If they can't settle on one color, don't worry! Little ones can whip up these Valentine crafts for kids in no time.
Homemade Valentine's Day Gifts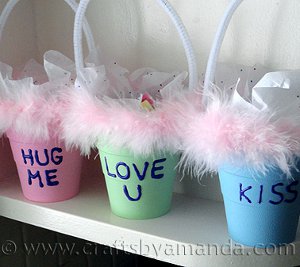 Usually, valentine treats for kids involve candy, but there are plenty of sugar-free ways to delight your children this February. For instance, skip the sweets in favor of Scratch Off Valentine Cards. These DIY scratch off valentines are easy to make, and although there is a template to guide you, there's no limit to what you can put in your secret message. Your kids will have a blast using a coin to remove the heart and reveal their rewards. Make valentine treats with your kids that they can hang onto even after the holiday is over.
These Conversation Heart Treat Baskets make wonderful Valentine's Day gifts for your child's classmates. Kids like to express their individuality, and they can put their own personal touch on each treat they hand out. These Valentine's Day crafts for kids are so cute, your sweetheart's buddies will want to store their treasures in them year-round. Your child can fill each basket with budget-friendly items like cookies, candy, stickers, and temporary tattoos.The Valentine Pom Pom Monsters that grace the cover of Valentine's Day Crafts for Kids: 9 Valentine's Day Ideas You'll Love are another festive project. Craft a cute tiny family of pom pom critters to represent your family. Your children can also give them out as truly memorable and absolutely adorable Valentines.
If you are having trouble downloading our free eBooks, visit our FAQ page here: How to Download Our eBooks.
If you enjoyed this eBook, you won't want to miss any of our other downloadable kids' craft collections. You can browse our entire library of free eBooks here.
The Valentine's Day Crafts for Kids: 9 Valentine's Day Ideas You'll Love eBook is absolutely free! If you decide that you love the eBook and would like more free kids' craft projects, don't forget to sign up for our free e-mail newsletter "Crafty Kid Creations" to become part of our ever-growing kids' craft community. By subscribing to the newsletter, you will receive:
Weekly e-mails full of free kids' craft projects and inspiration, learning activities, collection pages, and more.
FREE new tutorials and projects made available to you throughout the year.
Access to our free project library full of hundreds of free kids' craft projects and ideas.
The opportunity to share ideas and help others in the kids' craft community.
We hope that Valentine's Day Crafts for Kids: 9 Valentine's Day Ideas You'll Love will make February 14th a fun and festive day for you and your family. This collection of DIY party decorations, homemade Valentine cards, jewelry making ideas, and Valentine treats is sure to make this holiday fun for everyone. From pretty paper garlands to cuddly creatures to heartwarming Valentines, this eBook is jam-packed with projects that will make you wish that Valentine's Day came more than once a year.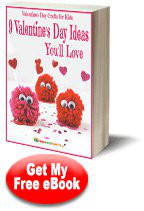 Download your free copy of the Valentine's Day Crafts for Kids: 9 Valentine's Day Ideas You'll Love Free eBook!
Tags / Related Topics
Your Recently Viewed Projects
Images from other crafters

Love these projects? Get MORE delivered to your Inbox – FREE Click Here!